Photo via Paramount Pictures
Westerns have been a huge genre in cinema since the first filmmaker realized a camera could capture a story — with just the right amount of romance to give it the heart it needed. And out of the thousands of films and television shows that have been made over the years, this is the Top Ten Romantic Westerns of all time.
Top Ten according to what, you ask? The standard that was used to create the list is based on viewer popularity, as well as the big names that are synonymous with the genre. First, the IMDb star-rating system ranks the films, and for any that were in a tie, their Rotten Tomatoes Tomatometer settled the score. Of course, the list is compiled of any movie or television show that fits the criteria of a Western, which basically means having cowboys who ride horses and carry rifles or pistols. Also, the film is required to have a romantic feature, and most Westerns wouldn't be caught dead without one.
The Quick and the Dead (1995) 6.5 Stars
A star-studded cast that includes Sharon Stone, Gene Hackman, Leonardo DiCaprio, Russell Crowe, Lance Henriksen, and Keith David, The Quick and the Dead is about a quickdraw tournament that is drawing a lot of attention from gunslingers from all walks of life. Gene Hackman plays the sheriff, a shady fellow with some skeletons in his closet. Sharon Stone plays Ellen, a cowboy hat-wearing gunslinger in her own right, who has come to town for revenge because the sheriff killed her father. Leonardo DiCaprio plays "The Kid," who has his own bone to pick with the sheriff, since there is some mystery surrounding whether or not he's actually his father.
Far and Away (1992) 6.6 Stars
Starring Tom Cruise and Nicole Kidman, Far and Away has some twists and turns as the story unfolds, following two Irish people who dream of America. The plan is to claim free land, if they can only get there. Shannon (Kidman) has some spoons she plans on selling once she gets to America that will pay for their expenses, and Joseph (Cruise) comes as her servant. When they land in Boston, their plans go horribly wrong and they end up penniless. They suffer real struggles as the goal is simply to get out to Oklahoma, and they stay focused on that even though she has to take up work in burlesque, and he fights his way in bare-knuckle boxing. Enjoy the ride to Oklahoma! It's never been a more twisted journey.
The Horse Whisperer (1998) 6.7 Stars
In what many fans consider Scarlett Johansson's breakout film, The Horse Whisperer is set in Montana after a horse-riding accident claims the life of Grace's best friend and leaves her injured, with a partially amputated leg. Her horse was also injured in the accident and for them both to heal, Grace's mother Annie decides that they need some special attention from Robert Redford, a horse guru. He's a true cowboy with a special ability to talk to horses and sparks begin to fly even though Annie is married, which is why she was questioning her stagnant marriage in the first place.
Two Mules for Sister Sara (1970) 7.0 Stars/ 69% RT
Clint Eastwood, like John Wayne, embodies what it was to be a rugged cowboy in the Westerns. Two Mules for Sister Sara is about Hogan and Sara, a gun-for-hire and a nun. Sara is played by Shirley MacLaine, and the two meet when Hogan just happens to come along as a gang of bad men is trying to sexually assault her. After killing them all, he takes her with him to a camp where he's been hired to fight against the French Army. It turns out Sara might not be the nun he thought she was, when she starts showing him her dark side which includes cussing and drinking as well as having some skill with a gun, herself.
Rio Grande (1950) 7.0 Stars/ 71% RT
Rio Grande is about an Army regiment posted to defend the settlers along the Rio Grande between Texas and Mexico. The Apache keep attacking, and John Wayne plays Lieutenant Colonel Yorke, in charge of the station, when his son, who has just been booted out of West Point, gets assigned to him. Of course, his mother, played by Maureen O'Hara, soon comes along to protest the young private being in the Army, and demands he is discharged. The relationship between Kathleen and Yorke isn't a great one, but it starts to warm up after the hero saves children from an Apache kidnapping, and is injured while doing it.
The Man from Snowy River (1982) 7.2 Stars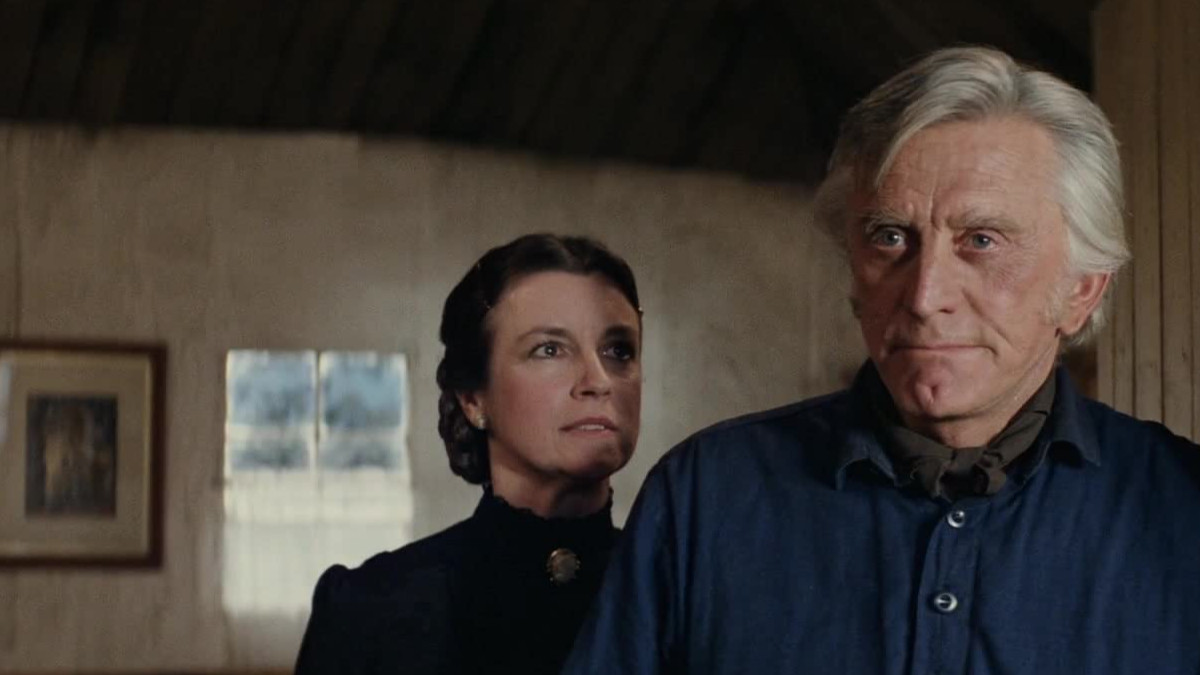 The Man from Snowy River stars Kirk Douglas, Sigrid Thornton, and Tom Burlinson in a film with the right amount of everything. There are bad cowboys who work for a rancher, a daughter who lives on the ranch, and a young man who has to find his way in the world alone now after his father's death. Of course, the rancher's daughter and the young man are going to fall in love, but there are plenty of challenges in their way.
Seven Brides for Seven Brothers (1954) 7.3 Stars
Starring Howard Keel, Jane Powell, Russ Tamblyn, and Julie Newmar, Seven Brides for Seven Brothers plays around with a theme that might not go down too well today. When Adam sets out purposely to find himself a wife, he finds Milly who is absolutely perfect. When he takes her back home with him, she finds that he lives in a cabin with his six brothers and none of them have any sense of hygiene or common courtesy. Imagine what Milly was up against trying to whip them into shape, when they all decide they want wives of their own… so they head into town to kidnap some. This musical is a bit different from the others, where the "cowboys" sing songs and dance, but that was common for film in the '50s, and some filmmakers are trying to keep the tradition alive.
Little House on the Prairie (1974-1983) 7.5 Stars
A favorite television show for kids growing up in the '70s and adults alike, Little House on the Prairie has no Tomatometer score, even though young fans can still catch it on several streaming services, including Amazon, Peacock, and Philo. The story follows the Ingalls family, with Michael Landon playing Charles, Karen Grassle playing Caroline, Melissa Gilbert playing Laura, Melissa Sue Anderson playing Mary, and Sidney Greenbush playing Carrie.
It takes place on a farm in Walnut Grove, Minnesota, and is based on the life of Laura Ingalls Wilder, who would go on to meet a man named Almanzo and take his last name in marriage. Set in the 1800s, there was a school in town, but there was plenty to do on a farm un-equipped with electricity or running water. It's a real throwback to the struggles Americans found themselves in back then and how they made do. Fans will often recall how much they hated Nellie Oleson, skillfully played by Alison Arngrim, the antagonist growing up with the girls who was always snobby, selfish, and just overall a miserable person to be around.
Legends of the Fall (1994) 7.5 Stars/ 57% RT
Brad Pitt and Julia Ormond steam up the screen as Legends of the Fall begins, a film about a family who lives together out in the middle-of-nowhere Montana. Anthony Hopkins and his three sons — played by Pitt, Aidan Quinn, and Henry Thomas — make up this tight-knit family that begins to fall apart when Sam is killed in war, and the two older sons return home. Tristan is a bit of a wild one, and Susannah falls madly in love with him — an interesting twist of fate, since Sam was the one who introduced her to the family in the first place after returning from Harvard. Then, when he dies in a war, Alfred grows to have feelings for her. Unravel all the jealousy and heartbreak that goes with a family tripping over themselves over the same girl, and there is a really great movie in there somewhere.
El Dorado (1966) 7.5 Stars/ 100% RT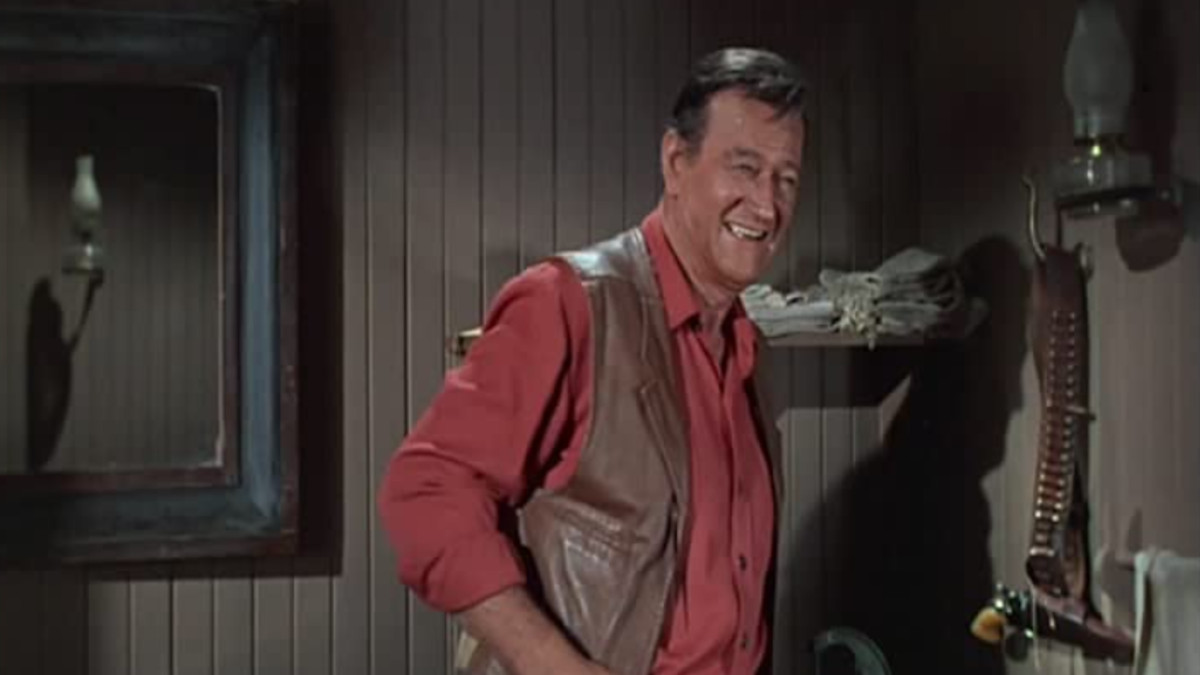 With a perfect Tomatometer score, El Dorado stars John Wayne, Robert Mitchum, and James Caan. With those names in a Western, it has to be good. It's a fight over land as a shady landowner trying to bully a family out of quality land hires a gunman to do his bidding. When John Wayne finds out what's really going on, he refuses the job, but fate has a way of getting him involved in the battle anyway. Only, he ends up on the good side of it. Charlene Holt plays the love interest, Maudie, who might just be able to get the rambling man to settle down, which isn't easy to do once a man gets used to being alone with his horse under a starry sky.
There are plenty of Westerns to choose from in the annals of film. With streaming platforms, many of them have been perfectly preserved and can still be viewed at any time.
Denial of responsibility!
Rapidtelecast.com
is an automatic aggregator around the global media. All the content are available free on Internet. We have just arranged it in one platform for educational purpose only. In each content, the hyperlink to the primary source is specified. All trademarks belong to their rightful owners, all materials to their authors. If you are the owner of the content and do not want us to publish your materials on our website, please contact us by
email – 

[email protected]
. The content will be deleted within 24 hours.